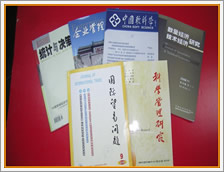 The School of Finance and Economics of Jiangsu University was formally established in April, 2006 and is combined by four subordinate departments: International Economic and Trade Department, Accounting, Statistics and Finance. At present, the school offers one doctoral program on Economic System Analysis and Management, one M. A. Degree-conferring Spots for First-level Discipline of Applied Economics, three master's programs of Accounting, Statistics, International Trade respectively and three professional master degrees-conferring spots of Accounting, Asset Evaluation and Applied Statistics which are supporting units of Jiangsu University MBA degree-conferring spots. The school has eight undergraduate programs of Accounting, Financial Management, International Economics and Trade, Finance, Insurance, Public Finance, Statistics and Energy Economics. To meet the requirements of the development of the school and disciplines as well as professional construction, the school has established a central computer lab, a library and four research institutes: the Research Institute of Financing and Accounting, the Research Institute of Statistics Applied Science, the Research Institute of International Trade, and the Research Institute of Insurance.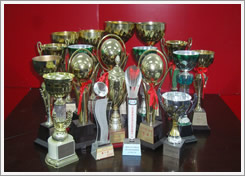 In recent years, the school has achieved a lot in its discipline constructions and curriculum constructions: International Economics and Trade and Accounting were named as Brand Specialty of Jiangsu Province; Statistics was honored as Brand Specialty of Jiangsu University; and Statistics Theory and Fundamentals of Accounting were selected as Top-quality Course of Jiangsu Province.

  The school has a faculty of 99 members including 5 Doctoral Advisors, 20 associate professors, one cultivating object of "333" Project of Jiangsu province, one new-century academic leader, one youth backbone teacher and one cultivating object of youth backbone teacher in the "Qing-Lan" Project of Jiangsu Province. The School of Finance and Economics has an enrollment of more than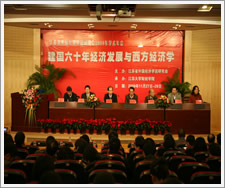 2000 graduates and undergraduates right now. In recent 5 years, the faculty members have completed over 50 state or provincial research projects; have published more than 300 papers in various academic journals. And currently, the faculty members are undertaking over 20 national and provincial-level projects. Benefiting from the superior atmosphere of Jiangsu University in researching and teaching, the School of Finance and Economics will take an upward and optimistic attitude to embrace a booming new age ever since.